Here are some photos and information about our locomotives!
SP 4844 USA Trains GP38-2
Acquired in 2004
Converted to Airwire Battery Control in 2012
SP 5780 USA Trains GP9
Acquired in 2006
Converted to Airwire Battery Control in 2015
SP 8475 USA Trains SD40-2
Acquired in 2010
Originally Equipped with LocoLink Battery control
Converted to CVP Airwire Battery control in 2014
SP #22 USA Trains 44-Tonner
AKA "Yard Goat"
Acquired in 2017
Converted to CVP Airwire Battery control in 2017
CPRR 2-4-0 #4 "Alice" (formerly Ruby #1)
Alice is the Camarillo Pacific Railroads first live-steam locomotive. This engine was acquired in early 2002 and started out as a regular starter live steam locomotive Ruby #1. After many years of use and 7 years of "abuse" Ruby #1 became inoperable and too expensive to repair or rebuild under the railroad budget. For many years Alice was kept in storage until further notice.
In October 2011 Ruby was sent to a small locomotive shop in Woodside to be examined for repairs and a potential update. The Camarillo Pacific Railroad and the Locomotive shops in Woodside came to an agreement for getting this locomotive to run.
Ruby #1 was renamed to Alice #4 and converted from an 0-4-0 wheel arrangement to a 2-4-0 wheel arrangement. Alice was fitted with a scratch built pilot, diamond smoke stack, detailed domes, a tender, reworked controls, numerous detail parts, working electric headlight, and a full paint job.
Alice is the Railroads Pride and Joy
CPRR 0-4-0T #1 "Bill"
Acquired in 2018
*awaiting radio control conversion*
CPRR 3 Truck 55Ton 3-Truck Shay #7
Awaiting removal of "Meadow River Lumber Co."
Acquired in 2019 with CVP Airwire Preinstalled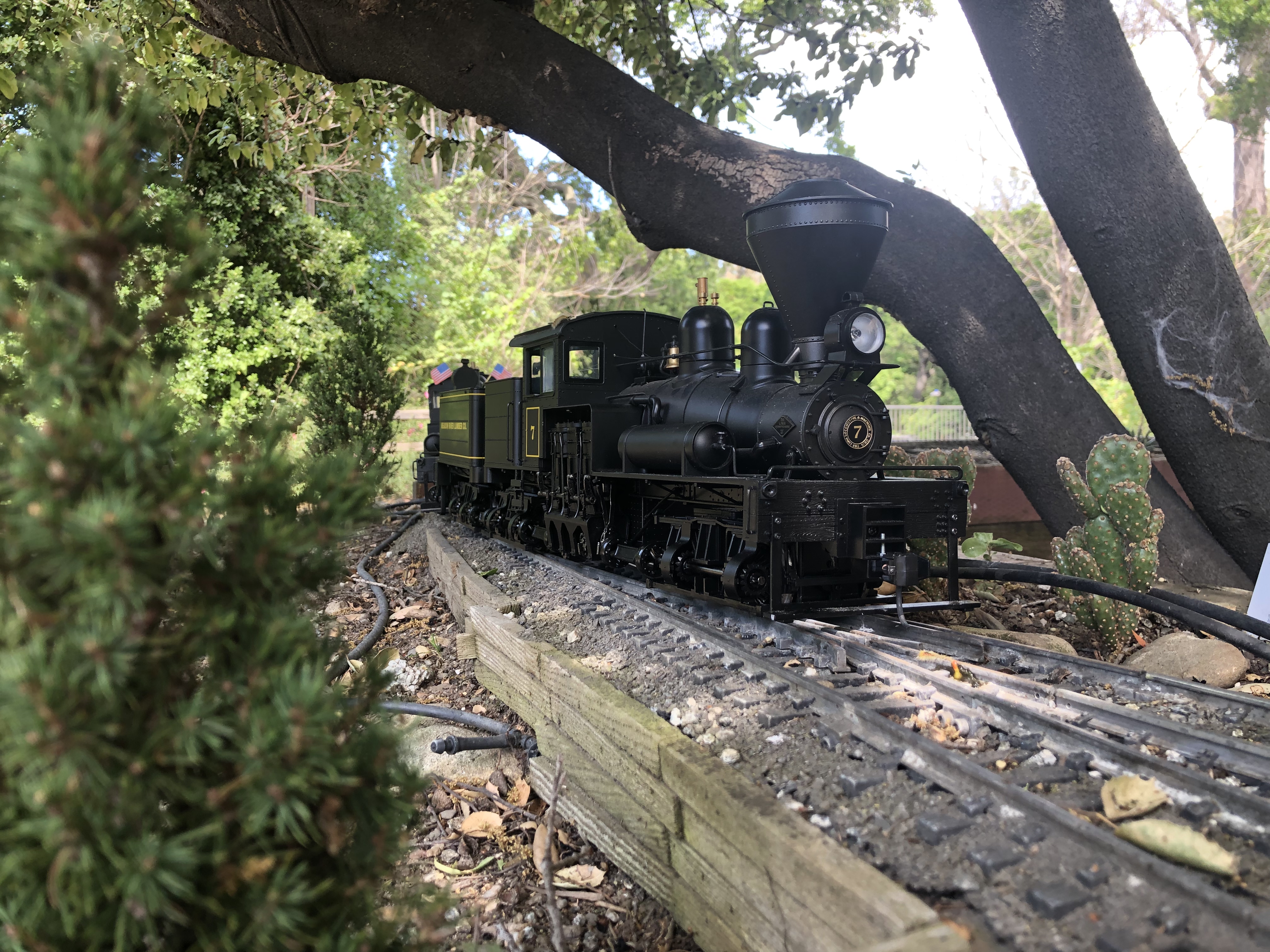 LKM NS 2
Narrow Gauge Mining Locomotive
Acquired in 2014
Total Page Visits: 1400 - Today Page Visits: 3